Why Join Nail Envy Designs?
We offer a very competitive compensation plan.

We offer Monthly Bonuses on Personal Sales.

We offer a $25 Birthday Incentive each year that you remain active with the company.

We offer commission on your downline up to 5 Tiers

We offer a 30% Consultant Discount.

We have an Amazing Support Group that will help you every step of the way.

We offer incentives for Consultants to help them earn products for FREE.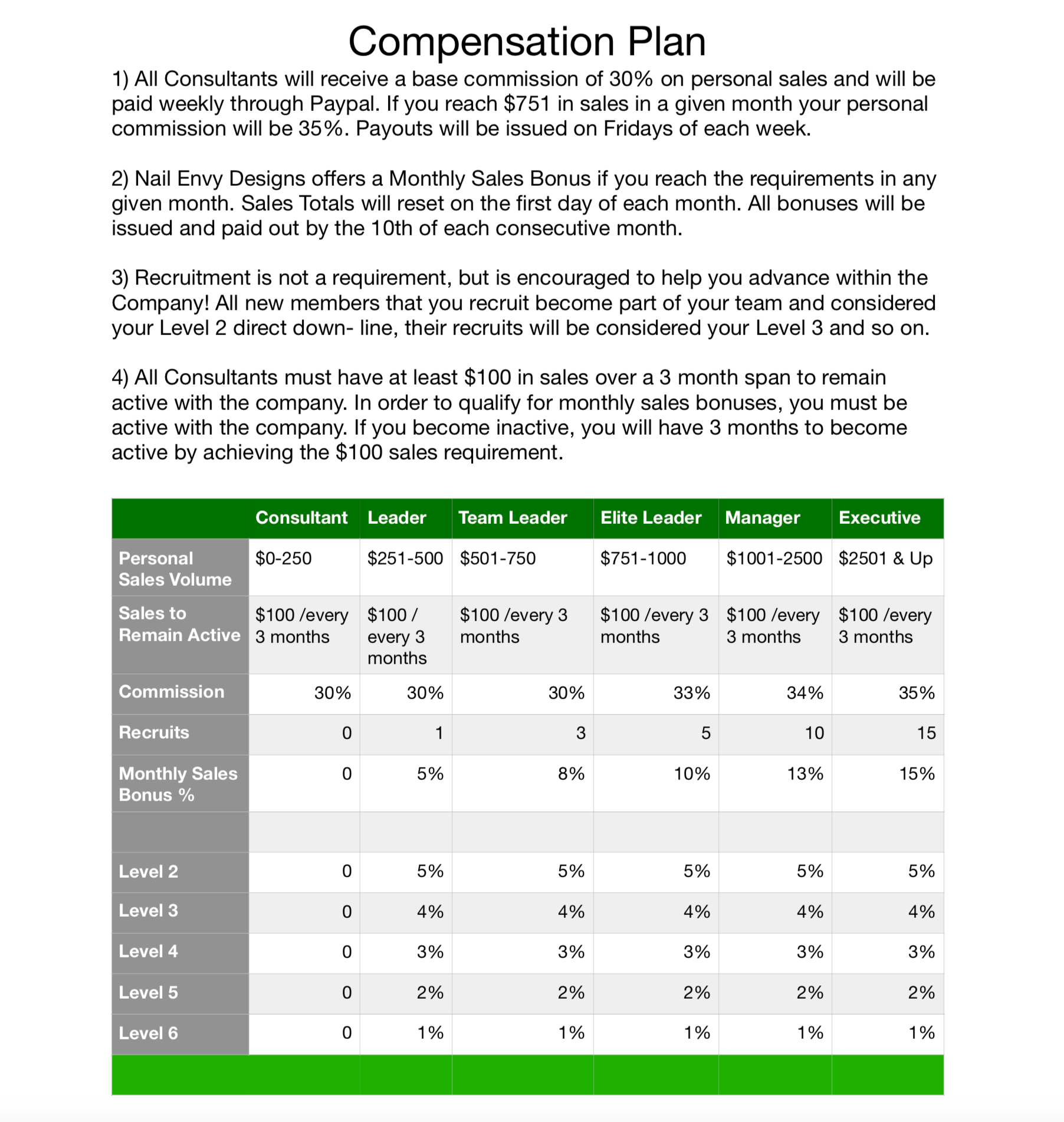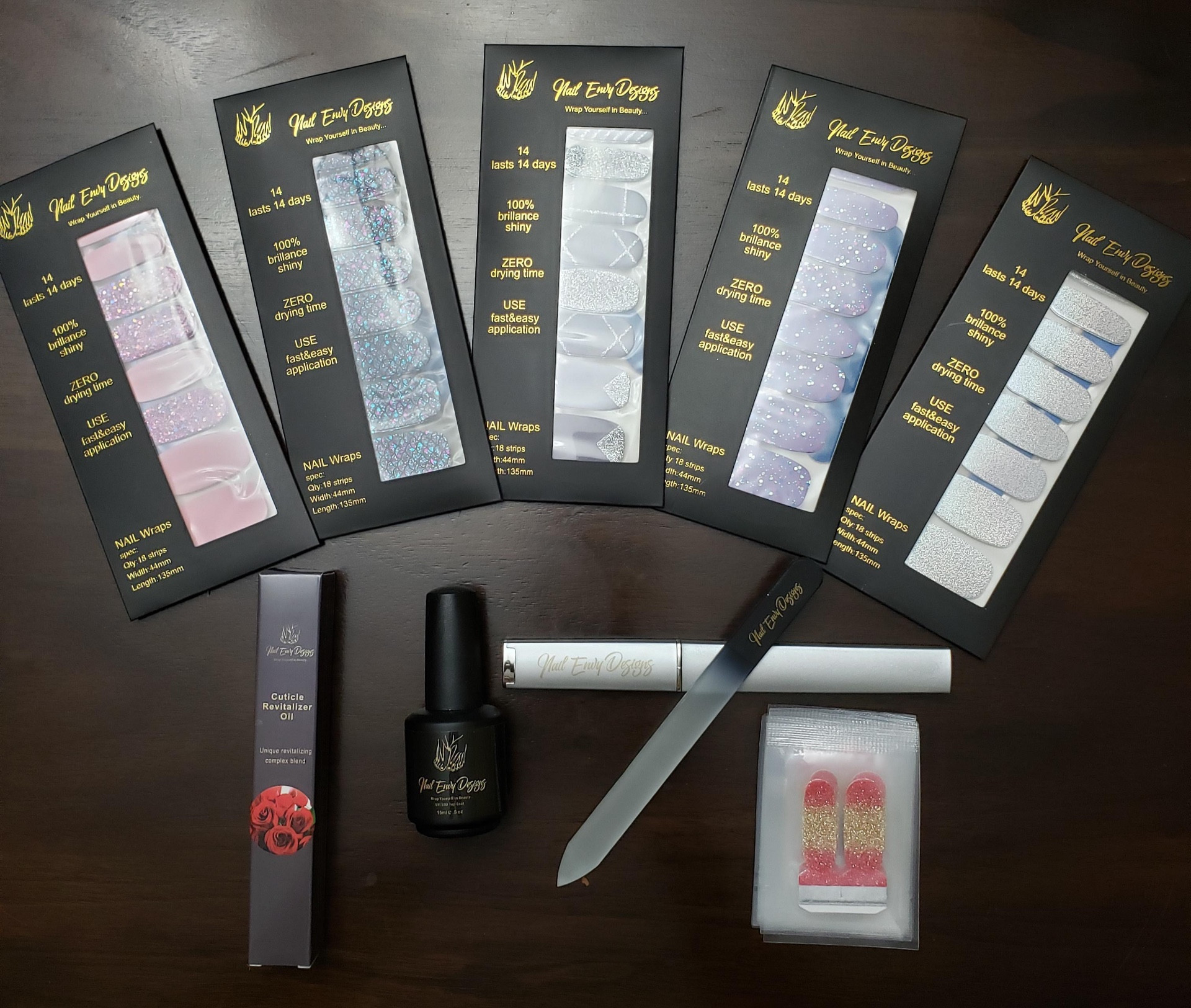 Kit Includes:
5 Adult Wraps
1 Crystal Nail File
1 Topcoat or Bonder
1 Cuticle Revitalizer Oil
10 Sample Packs
*Random selection on products
*Only Available to New Consultants joining the company.
To get started:
Click on link to sign up as a Consultant with our Company.
Click on link to purchase Kit for $55.45...The Kit is Optional. (Kits will be sent out within 3-5 business days)